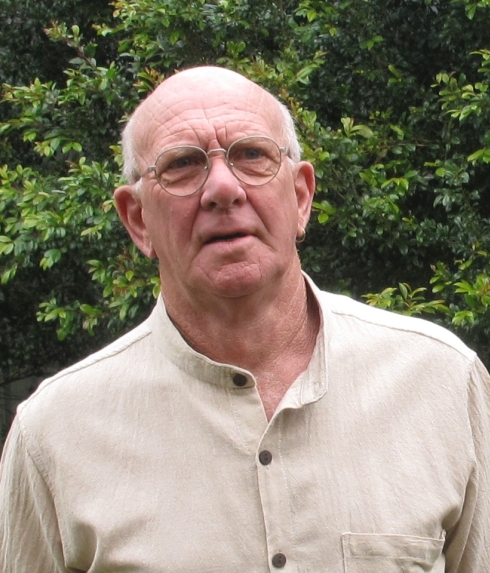 Rob Harle
Rob Harle is a writer, editor, artist and reviewer. Writing work includes poetry, short fiction stories, academic essays, and reviews of scholarly books, journals and papers. His work is published in journals, anthologies, online reviews, books and he has two volumes of his own poetry published – Scratches & Deeper Wounds (1996) and Mechanisms of Desire (2012). Recent poetry has been published in: Rupkatha Journal (Kolkata); Nimbin Good Times (Nimbin); Beyond The Rainbow (Nimbin); Poetic Connections Anthology; Indo-Australian Anthology of Contemporary Poetry; Rhyme With Reason Anthology); Asian Signature; Muse India; Voices Across The OceanAnthology); Episteme Journal); LIRJELL Journal; Homeward Bound Anthology; Voices Across Generations Anthology.
His past art practice was sculpture, then digital-computer art both for the web and print. His giclée images have been exhibited widely.
Formal studies include Comparative Religion, Philosophy, Literature and Psychotherapy - his thesis concerned Freud's notion of the subconscious and its relationship with Surrealist poetry.
Rob's main concern has been to explore and document the radical changes technology is bringing about. He coined the term technoMetamorphosis to describe this. This past concern is now moving towards helping to restore our abandoned metaphysical and spiritual modes of being through literature especially poetry.
He is currently a member of: Leonardo Book Review Panel: Manuscript reviewer for Leonardo Journal; Advising Editor for the Journal of Trans-technology Research, (UK); Advisory Editor for Phenomenal Literature, (India); Member Editorial Board, Episteme Journal, (Bharat College, India). Member Editorial Board, International Journal on Multicultural Literature, India. Member Editorial Board, LIRJELL, Lingayas University, India. Artwork, Publications, Reviews and selected writings are available from ...www.robharle.com